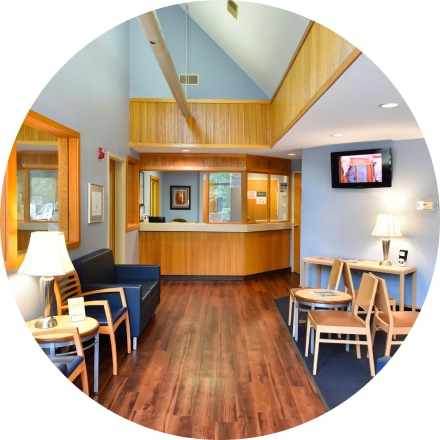 The physicians of ENT & Allergy Specialists perform many of our surgeries at our own surgery center. The Center for Surgical Care (CSC) is a state-of-the-art facility that opened in 1988. The Center is licensed in Kentucky and is accredited by Medicare and the Accreditation Association for Ambulatory Health Care (AAAHC), a national organization that reviews outpatient surgical facilities.
Our staff is highly trained and carries many years of peri-operative experience in the care of the adult and pediatric patient. Our surgery center patients prefer our competent, convenient, patient-oriented approach as opposed to a hospital setting.
A partial list of the surgeries that we perform in our outpatient surgical center includes:
Adult Surgery
Endoscopic sinus surgery
Tonsillectomy and adenoidectomy
Septoplasty
Turbinate reduction
Ear tubes
Tympanoplasty
Lymph node biopsy
Closed reduction of nasal fractures
Removal of skin lesions and skin cancer
Scar revision surgery
Facial plastic surgery
Surgery of the nose
Plastic surgery of the ear
Rhinoplasty
Pediatric Surgery
Tonsillectomy and adenoidectomy
Ear tube placement
Tympanoplasty (Patch ruptured ear drum)
Lymph node biopsy
Frenulectomy (release tongue tie)
Removal of foreign bodies from ear and nose under anesthesia
Correction of nasal fractures
Correction of protruding ears
The Center for Surgical Care's board-certified surgeons, anesthesiologists and nurse anesthetists have passed rigorous exams that affirm their mastery of their specialty.
Meet Our Surgeons
AAAHC sets standards, measures performance and awards accreditation to organizations that meet its criteria. Ambulatory health care centers such as ours value accreditation as the measure of professional achievement and quality care. Staff at the Center for Surgical Care are proud to have achieved this level of recognition.
Preoperative surgery center tours are available upon request. Please call (859) 781-4900 to schedule your personalized walkthrough of our surgery center.