Shopping, for fun or out of necessity, is a part of everyday life. Whether you're going to get eggs from the grocery store or checking out some new clothes at Monica's Chic Boutique, you'll want to find ways to accommodate for your hearing loss so you can have a stress-free shopping experience.
People with hearing loss often feel anxiety over the idea of in-person shopping. Difficulty with communication and decreased awareness of their surroundings can contribute to a stressful experience. Check out our list of ways to better promote ease, and maybe even fun, in your shopping expedition.
Use Self-Checkout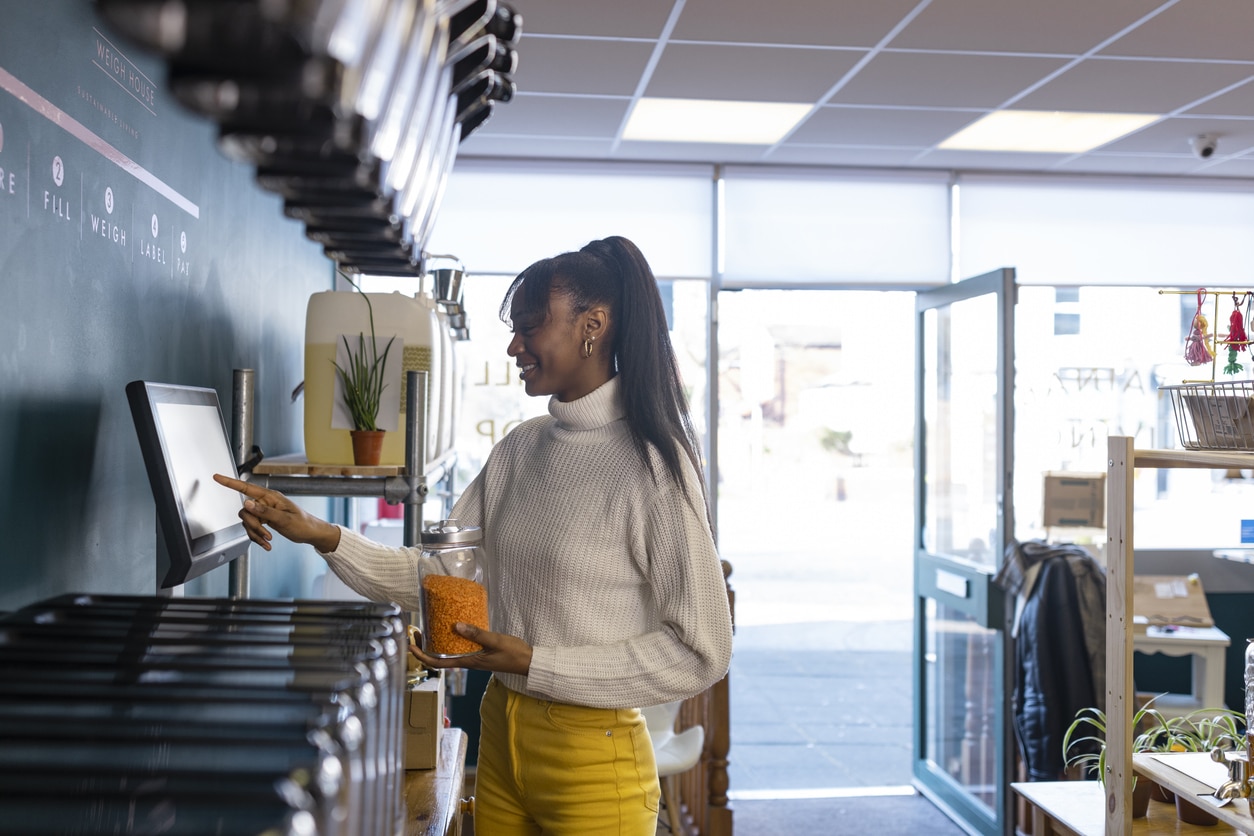 If you're concerned about interacting with a cashier or salesperson, consider using self-checkout instead. You will be able to purchase your items without needing to communicate with another person. While a lot of self-checkout lanes have automated voices, most also display necessary information on the screen in accordance with ADA compliance.
Plan Your Trip
Write a shopping list ahead of time and try to have a good idea of where your items are in the store. This will help shorten your time in the store and keep your trip a little more stress-free. A list also has the bonus of helping you remember all your items. No more forgetting the milk for you.
Shop at a Small Business

Not only will shopping at a small business help support the local economy, but it can ease the stress of a shopping trip. Small businesses tend to have fewer people and aren't as busy during peak shopping hours. You will have to worry less about commotion from people around you and can take a little more time to grab your items.
Wear Hearing Aids
Approximately 28.8 million U.S. adults could benefit from the use of hearing aids. The small but powerful devices help amplify speech sounds, decrease irrelevant background noise and increase awareness of your surroundings. Wearing hearing aids can help ease the stress of communication and may even make your shopping trip a little more enjoyable.
For more information on accommodating for your hearing loss or starting your treatment journey, contact ENT & Allergy Specialists today to make an appointment with one of our trusted audiologists.