Ear infections are more common in children because they have small eustachian tubes (the tubes that connect the middle ear to the sinus cavity) that can struggle to function properly. Rather than effectively draining fluid from the middle ear, smaller eustachian tubes allow fluid to gather behind the eardrum and cause ear infections.
Although ear infections are far more common in children than adults, adults can still get them. Pain in the ear can stop you from sleeping well, having fun with friends or even enjoying a cup of coffee at Avenue Brew. Let's examine the types, causes and treatment of adult ear infections (adult otitis media).
What Are the Different Types of Adult Ear Infections?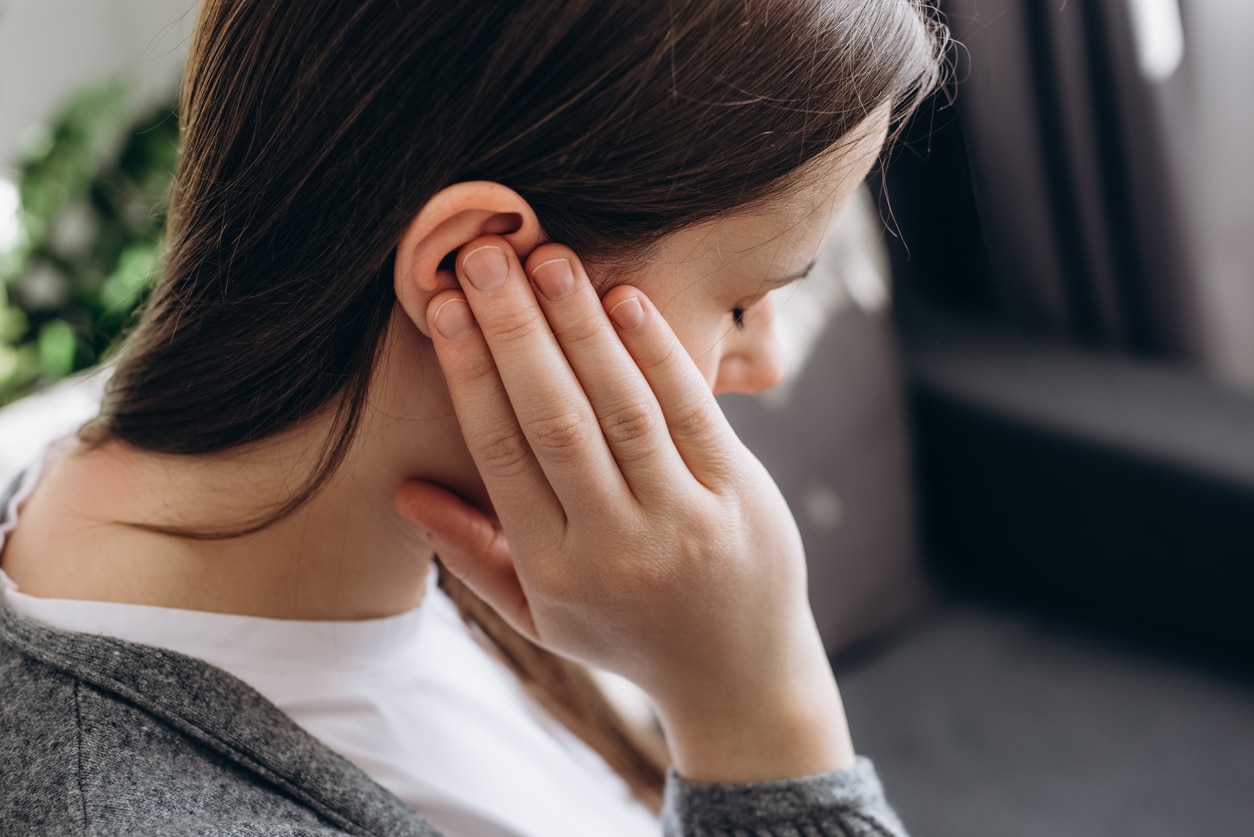 There are three primary types of middle ear infections in adults:
Acute otitis media. Occurs suddenly and causes swelling and fluid and mucus build-up inside the ear. Acute otitis media may present with a fever and ear pain.
Otitis media with effusion. Occurs when fluid and mucus build up in the middle ear and remain after the infection goes away. This can continue for several months, affect your hearing and make your ear feel full.
Chronic otitis media with effusion. Occurs when the fluid build-up from otitis media with effusion doesn't go away but continues to build up after the infection. Chronic otitis media with effusion can be hard to treat, cause feelings of fullness and affect your hearing.
What Causes Adult Ear Infections?
Ear infections occur when the eustachian tube is prevented from evening out pressure and removing fluid from the middle ear. Colds and allergies are two common causes that can irritate the tube and cause the area around it to swell, resulting in fluid and bacteria build-up. An ear infection is likely to occur when fluid and bacteria build up in the eardrum. Other causes that can make you more likely to get an ear infection include but are not limited to smoking and small or poorly developed eustachian tubes.
How Can You Treat an Ear Infection?
Many ear infections are mild and go away on their own. For more severe cases, your doctor may recommend treatment with one or more of the following:
Antibiotics
Pain management medication
Decongestants, antihistamines or nasal steroids
If you are experiencing ear infection symptoms or have frequent ear infections, make an appointment with one of our specialists at ENT & Allergy Specialists today to discuss treatment options.