Tonsilitis is an inflammation of the tonsils, most commonly affecting children between preschool and midteen years. Symptoms of tonsilitis may include but are not limited to:
Red, swollen tonsils
Sore throat
Difficulty swallowing
White or yellow coating or patches on the tonsils
Enlarged lymph nodes
Fever
Because tonsilitis is contagious, it can best be prevented through good hygiene. Things like frequent hand washing and not sharing food or drinks go a long way in preventing tonsilitis. If your child does contract tonsilitis, there are a couple of ways you can help make the condition a little more comfortable
Saltwater gurgle
Lozenges
Ice cream
Warm tea and honey
Humidifier
Let's look at why these can help reduce some of your child's symptoms.
Saltwater Gurgle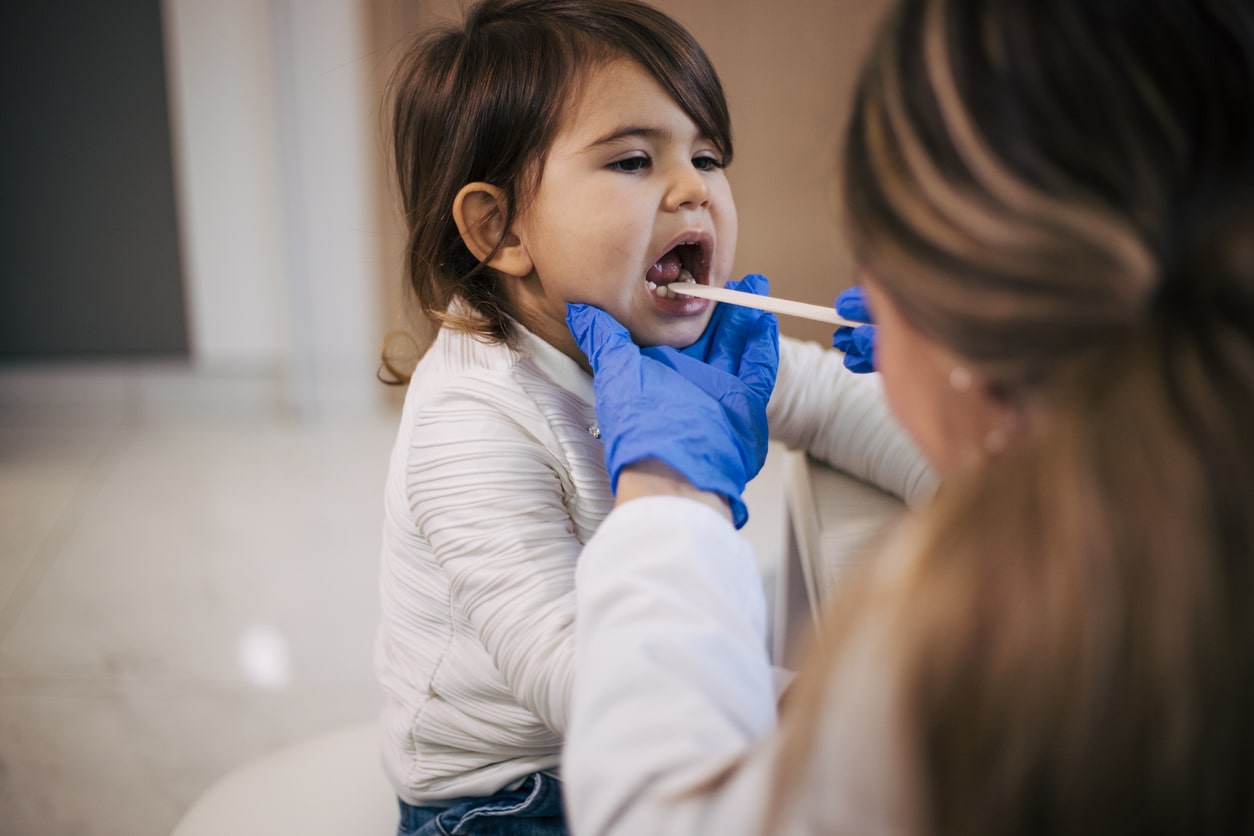 If your child is old enough to gurgle the mixture without swallowing, a saltwater gurgle can help reduce pain and inflammation in their tonsils. Mix one half to a full teaspoon of salt with one cup of lukewarm water to make the gurgle. Have your child gurgle for as long as possible before spitting out the mixture.
Lozenges
Throat lozenges can help reduce pain and promote moisture in the tonsils. If your child is too young for a cough drop, consider giving them a lollipop instead to reduce the risk of choking.
Ice Cream
Getting ice cream doesn't just make being sick a little more fun, but the cold dessert can also help cool down the soreness or burning in your child's throat.
Warm Tea and Honey
Honey has been shown to have antimicrobial and anti-inflammation properties. Mixing a teaspoon of honey into a sore throat or other herbal tea from the Fort Thomas Farmers Market can help reduce irritation and inflammation from your child's tonsilitis.
Humidifier
Dry air can aggravate your child's sore throat. Although low-humidity days in Kentucky are rare, consider running a humidifier in your home while your child has tonsilitis to help add a little more moisture to the air.
For more information on treating or managing your child's tonsilitis symptoms, contact ENT & Allergy Specialists today to make an appointment with one of our specialists.