A runny nose may sound like a minor bother, but it can quickly turn into a frustrating symptom. A runny nose isn't commonly a reason for concern but may be accompanied by raw-feeling skin around the nose and mouth, trouble breathing, poor sense of smell and more.
Runny noses may occur for no identifiable reason, but a few common causes include but are not limited to:
Cold temperatures. Breathing in cold, dry air can cause the nose to become irritated. To combat dryness and irritation, the nose will overproduce mucus to promote moisture.
Crying. Crying does more than cause puffy eyes. When you cry, your tears can run down the tear duct into the nasal cavity. When the tears mix with mucus, your nose runs.
Let's take a look at a couple of methods for managing the symptoms of your next runny nose.
Drink Plenty of Fluids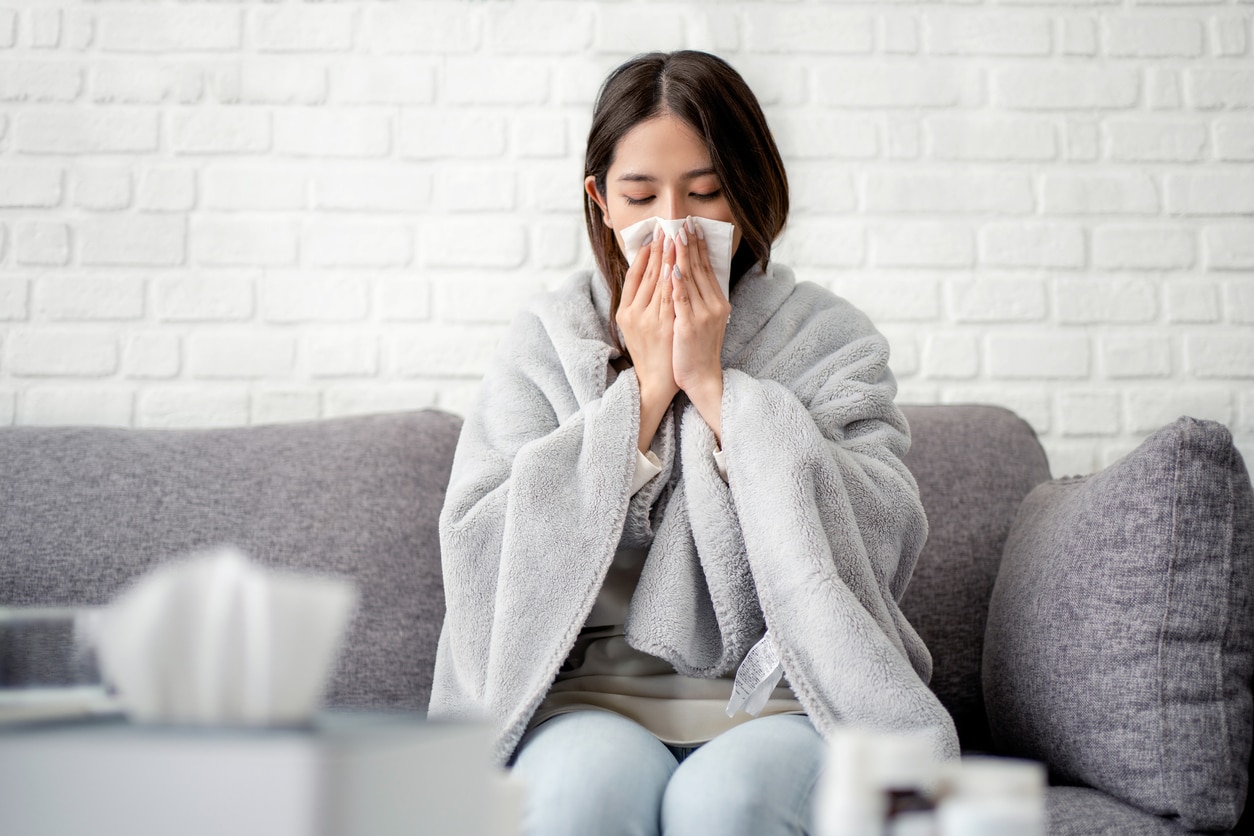 Hydration is key to preventing a runny nose. Drinking plenty of fluids can help prevent the lining of your nose from drying out and creating excess mucus. Try picking up a couple of herbal teas from the Fort Thomas Farmers Market to keep you hydrated and warm this time of year.
Make a Warm Compress
A warm compress can help promote drainage from the sinuses. If you do not have a warm compress, you can make one by microwaving a wet rag or a clean sock filled with rice in 15-second intervals until it is warm.
Use a Humidifier
A humidifier can combat dryness in the nose and help prevent excess mucus production. Consider running a humidifier in the bedroom when you sleep to prevent dryness and irritation.
If you do not have a humidifier, try sitting in the bathroom with a hot shower running and a towel under the door. This method creates a steam room effect that adds moisture to the air.
To learn more about treating your runny nose, contact ENT & Allergy Specialists today to schedule an appointment with one of our providers.