Inflammation in the eardrum (tympanic membrane) is often referred to as bulging eardrum or tympanitis. Symptoms can include:
A feeling of fullness in the ear
Pain in one or both ears
Temporary or permanent hearing loss
Fever
Irritability
Bloody or watery discharge from the affected ear
Bulging eardrums can be unpleasant and prevent you from enjoying dinner with your family or reading at Tower Park. Knowing its causes and possible treatments can help you choose the best treatment route.
Causes of Bulging Eardrum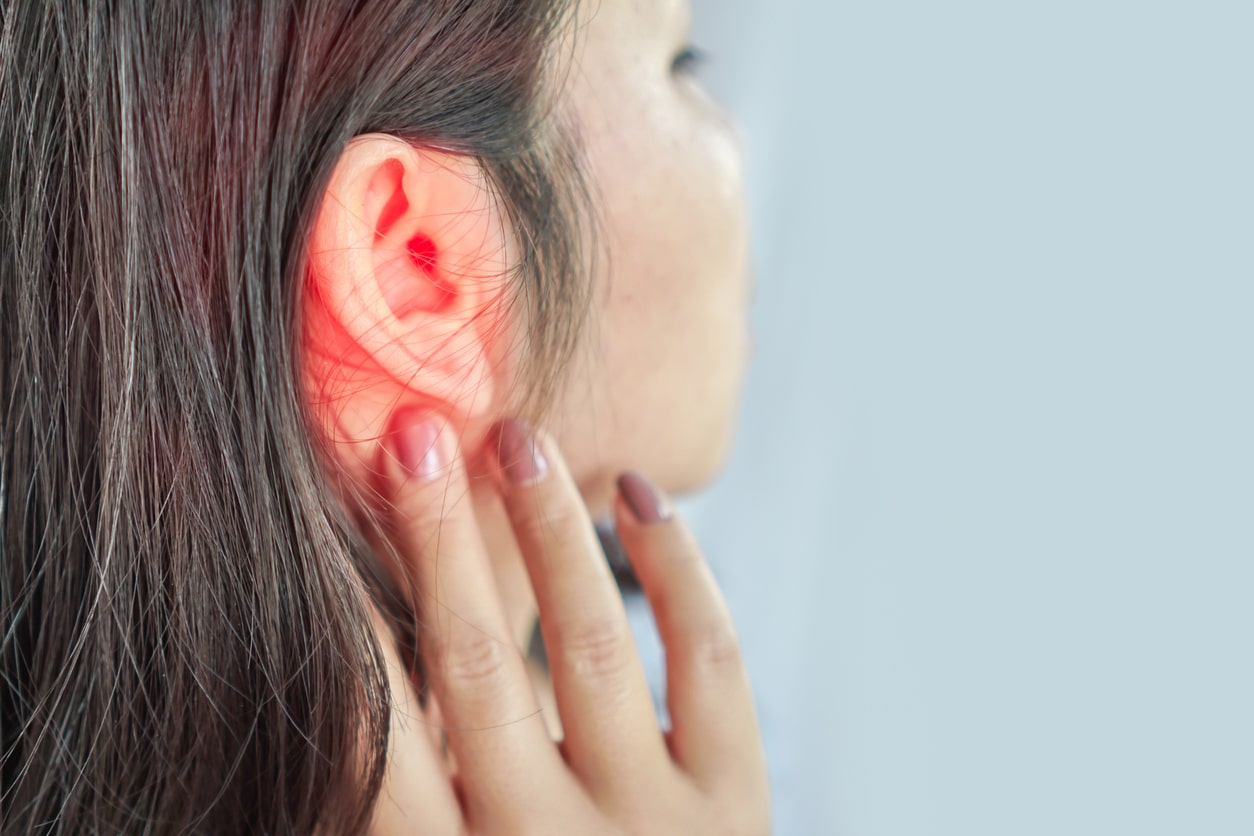 A bulging eardrum rarely occurs on its own but is more commonly a symptom of trauma or another underlying condition. Some possible conditions include the following:
Swimmer's ear. Also called otitis externa, swimmer's ear is an infection of the outer ear and ear canal. The infection is usually caused when water gets trapped in the ear leading to bacteria growth. A bulging eardrum from swimmer's ear occurs when the infection spreads down the ear canal and causes inflammation.
Bullous myringitis. Caused by viruses and bacteria, bullous myringitis causes small blisters to form in the eardrum. A bulging eardrum can occur when fluid from the infection becomes trapped in the eardrum and causes inflammation.
Ear trauma. The eardrum is easily damaged. Trauma from foreign objects like cotton swabs or in-ear headphones, hazardous noise, air pressure changes or head injuries can all cause inflammation leading to a bulging eardrum.
Treatment Options for Bulging Eardrum
Because an underlying condition or injury often causes a bulging eardrum, you should make an appointment with a medical provider if you begin experiencing symptoms.
Diagnosis typically relies on symptoms such as acute ear pain and bulging of the tympanic membrane. Your doctor can determine the underlying cause of the bulging eardrum and prescribe a treatment plan accordingly.
Treatment plans will vary based on the cause of the condition and may include rest or medication.
For questions or concerns regarding your ear health, contact one of our specialists at ENT & Allergy Specialists today.